Former Director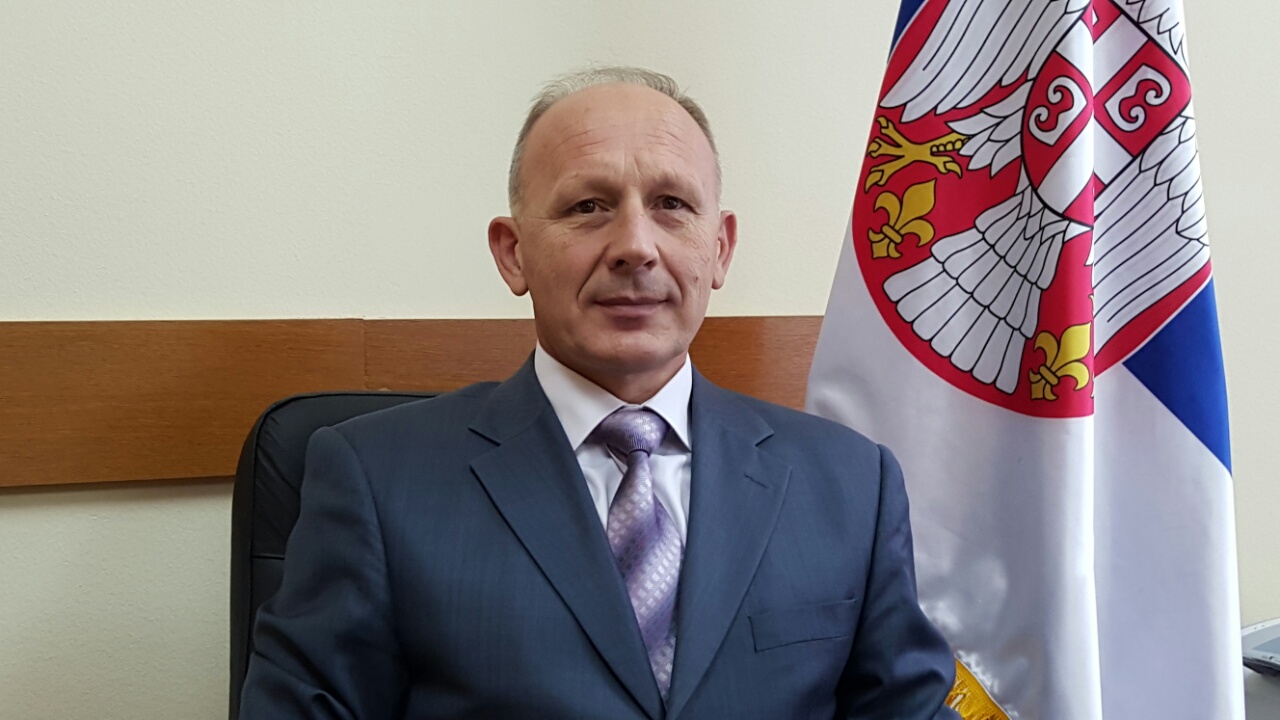 Dragan Vladisavljević, Former Director of the Office for the Coordination of Affairs in the Process of Negotiation with the Provisional Institutions of Self-Government in Priština 2015-2021
Mr Vladisavljević was born in Batočina in 1962. He graduated from the Military Aviation Academy in Zadar in 1985, being awarded the title of pilot. He finished General Staff School in 1996 and General Staff Course in 2002. He was promoted to the rank of a Brigadier General in 2010.
In the Army of Serbia he performed the duties of a pilot, assistant commander of the fighter aviation squadron in Batajnica, and then assistant commander of the fighter aviation regiment in Batajnica, as well as the Air Force and Air Defence professor at the Military Academy Tactics Department.
He performed the following duties at the Ministry of Defence of the Republic of Serbia – Military Intelligence Agency (MIA): Senior Desk Officer by 2004, Head of the Analysis and Assessment Section by 2005, and Defence Attaché of the Republic of Serbia in Turkey from 2005 to 2009. While discharging the duty of the Head of the MIA Situation Centre in 2009, he was appointed Deputy Director of the MIA and also acted as the MIA Director, becoming its Director in 2012. He was the MIA Director by 2014, when he was retired.
By virtue of a decision of the Government of the Republic of Serbia, he was appointed the Director of the newly-established Office of the Government of the Republic of Serbia responsible for the process of negotiations with the Provisional Institutions of Self-Government in Priština.
He was decorated with the golden medal for diligent service by virtue of Presidential Decree No. 9 dated 15/12/2011 and the military memorial medal for extraordinary results in his military officer service by virtue of an order of the Minister of Defence in 2010.
He was awarded a military pistol as the first-ranking in the 44th class of YA GSS by virtue of the order of the YA Chief of the General Staff No. 77-1 dated 26/01/1996. He also received a pistol as the first-ranking in the 34th class of the Military Aviation Academy by virtue of the National Defence Federal Secretary act dated 27/07/1985.
On several occasions, he received commendations and awards from his superior officers.
He published a number of articles in the Military Courier, and in 2003 he was named the author of the year. In 2001, his course materials entitled Fighter Aviation Tactics were published at the Military Academy, as well as the workbook on performing tactical tasks entitled Fighter Aviation Regiment in Air Defence Territory and Yugoslav Army Groupings.
He speaks English, uses Russian and is familiar with Turkish.